Contract Greener Earth, Inc. for a whole year
Having a great lawn is easy for you.

Grey Leaf Spot had this lawn almost bare six weeks before this picture was taken of this now healthy lawn.

We will take care of your needs freeing you from worries and give you back your time.


We will put your data into our computer and schedule visits to your property to inspect your lawn and landscaping during the growing season.


We will make recommendations and applications providing you with an easy solution for adding value and beauty to your home or business outdoor environment.
Yes! The grass really can be greener on your side of the fence.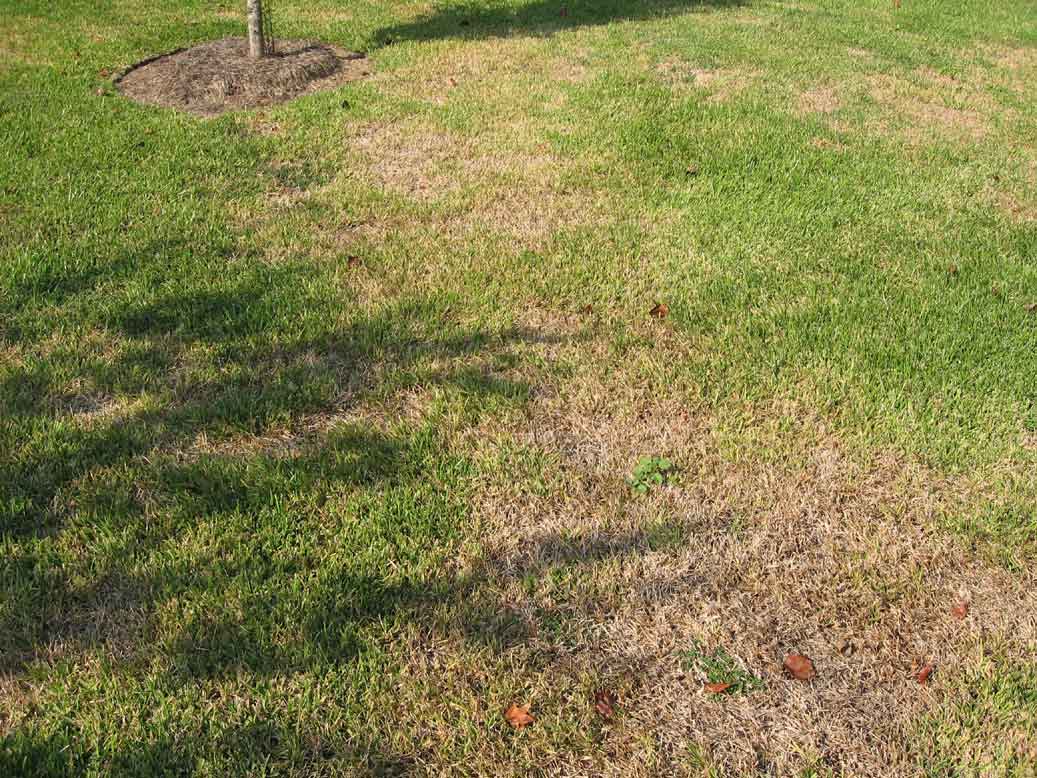 Disease in St Augustine
The Greener Earth "Six-Step" Program
February-March - soil samples, fire ant control, pre-emerge weed control.


March-April - fertilize & broadleaf weed control.


May - inspect and treat for insects and disease.


June - spray selective herbicides on unwanted grass species.


July - follow-up on insect & disease control, fertilize booster when needed.


September-October - follow-up on insect & disease control, spot treat any ant mounds, pre-emerge winter weed control.